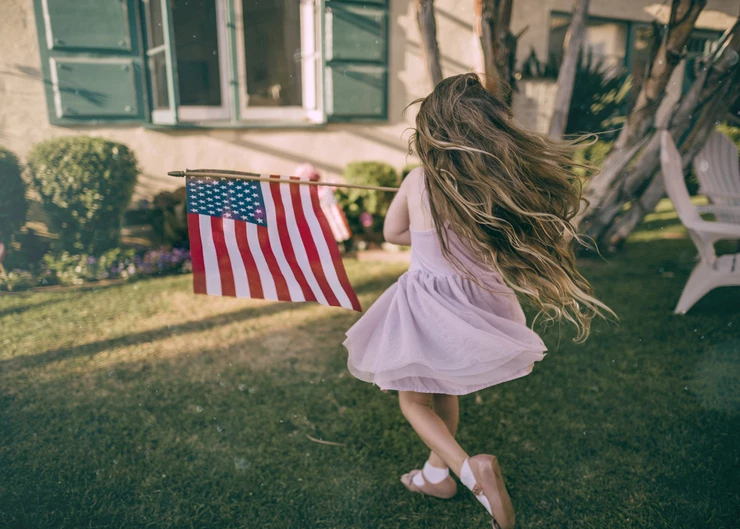 Fourth of July celebrations can be crowded and loud, difficult for many of us, especially for those who have been diagnosed with an autism spectrum disorder and are sensitive to excessive noise or bright lights. Below are some tips that can help make this year's celebration a bit more enjoyable and limit opportunities for behavior issues or excesses in your child with special needs. Reach out to your BCBA or other autism services team member about questions for how to individualize recommendations for your child.
If your child will be attending their first fireworks show, watch some YouTube videos of fireworks shows in advance, so they know what to expect. This is a basic applied behavior analytic technique, that has been proven effective. Here are some videos we found for you:
Pack headphones, sunglasses, and and/or hats to block out some of the bright lights and sounds
Provide your child with a verbal or picture schedule of the event/evening, use the schedule to provide transition prompts ("First we will wait in line for a snack, then we will watch a light show")
Consider alternative transportation to avoid parking-lot backups, or come prepared with extra car activities, or snacks to keep your child occupied. Here are 21 car games that can be modified to meet your child's needs.
Be aware of bathroom locations in advance, and pack snacks and water when possible, to avoid long lines for food and drinks
Bring comfort items and preferred items/activities to keep your child occupied
If possible, limit the duration of your child's first fireworks show, or watch from afar to limit the level of noise
Some families choose to celebrate a child's first Independence Day from their backyard, with sparklers (you can use birthday cake sparklers), and a picnic, to prepare their child for future events. If you choose to celebrate from home, below are some fun activities you can do from home:
Extra Large Bubble Fun
Materials
(2) 2′ dowels
drill + 3/8″ drill bit
(2) 3/8″ eye bolts
1/2″ cotton rope
washers
2 cups dish soap
4 tbs corn starch
5 tbs glycerin
1/2 gallon distilled water
Large plastic bowl
Bubble Solution- Materials & Instructions:
Mix 2 cups of dish soap, 2 tablespoons of baking powder, 2 tablespoons of cornstarch and 4 tablespoons of glycerin in a large plastic bowl.
Add in a half gallon of distilled water, and mix.
For the biggest and best bubbles, let the solution sit overnight.
Extra Large Wands:
You can buy wands directly from Amazon or make your own:
First, drill a hole on one end of each dowel, and screw in the eye bolts.
Cut a 3-foot long cotton rope, and attach it to the ends of the dowel.
Cut a 5-foot long cotton rope, and tie one end to the dowel.
Thread a few washers on the 5-foot rope before tying off the other end. The washers will act as weights for your bubble wand.
Time to get bubbled up! Dip the entire cotton rope into your bubble solution, gently pull the rods apart to allow the bubble to form, and close the rods together to release your extra large bubble.
4th of July Sensory Activities
Sparkly Fireworks Sensory Tub
Fireworks Foam Sensory Activity
Star Spangled Slime
You can also view our Blog and other updates on our Facebook and LinkedIn page. Contact [email protected] with any questions about our services, or this blog.