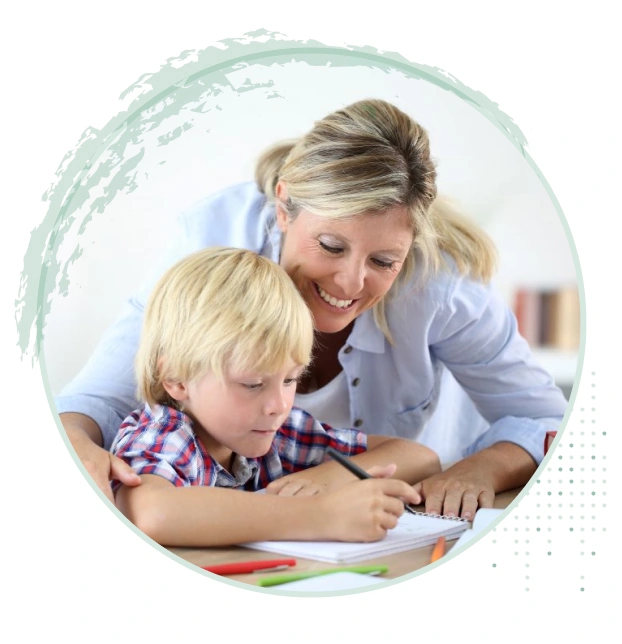 What Makes The Autism Impact Circle Different?
Circle ABA is committed to providing solutions for children across the autistic spectrum throughout their developmental stages of life. Circle ABA is working hard to foster a supportive environment so that children can achieve their full potential.
We conduct clinical research in-house, so your therapy program is based on the most current research leading to the most effective programming. Partnered with Senior Direct Care Technicians implementing programs, your child's care is in the hands of experienced professionals.
How we do ABA
All applied behavior analysis therapy is not the same. Our approach is safe, gentle, extremely individualized to every client, and client-led. All of our programs are proven effective, are evidence-based, holistic, fit into your busy life, and will not cause harm.
Our programs are designed in collaboration with ABA researchers, doctoral-level practitioners, ABA professors, and you.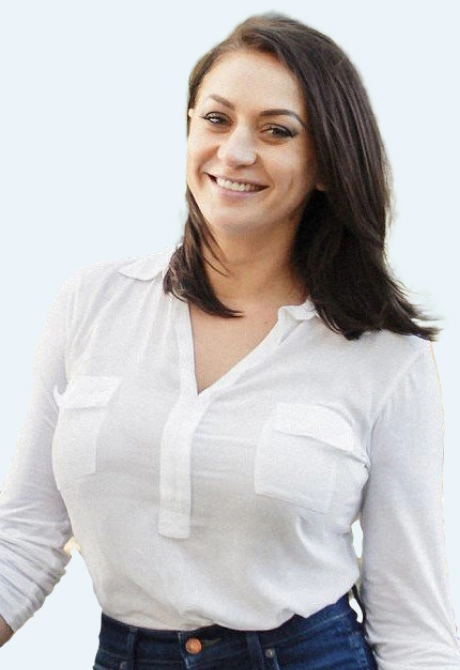 Meet The Founder
Dr. Marina Rothway
I have passionately operated within the special needs sphere for over a decade. I obtained a Master's Degree in Special Education and two special education teaching credentials in 2010, Behavior Analyst Board Certification in 2014, and a Doctor of Education in Organizational Leadership in Behavioral Health in 2019.
Fresh out of college, I began my professional career as a credentialed teacher in alternative high school and special education settings. I then worked with the same population as a school-based senior behaviorist before moving up into educational leadership at a non-public school for children with special needs.
Over the past 6 years, I have served in leadership roles in autism treatment settings, managing multiple autisms and related disability treatment clinics and organizations. There, I gained experience in establishing and monitoring clinical excellence and efficacy standards for applied behavior analytic therapy programs, training dozens of behaviorists, and reviewing and consulting on hundreds of clinical assessments and ongoing treatment programs.
Our company's purpose is embodied by what we do every day, striving to provide your child and family with the best ABA therapy, with results that will improve your life from day one.
We believe in providing well-rounded services with a human touch, this is our platform for the success of those who we serve.
Meet Your Care Team
At Circle ABA, your care team consists of certified and dedicated clinicians, physicians, and ABA researchers committed to providing every child with autism an equal opportunity to live an independent and satisfying life.
Board Certified Behavior Analyst Clinicians (BCBA)
Our graduate and doctoral level BCBA clinicians develop and oversee all therapy programs, ensuring the program effectively supports your child's ongoing progress.
The Board Certified Behavior Analyst® (BCBA®) is a graduate-level clinician in behavior analysis. Professionals certified at the BCBA level are experienced practitioners who provide behavior-analytic services to our clients with an autism spectrum or another developmental disorder.
Senior Registered Behavior Technicians (RBT)
Given our senior-level RBT team, Circle ABA is well-known for the consistent and effective ABA therapy services we provide.
The Registered Behavior Technician® (RBT®) is a paraprofessional certification in behavior analysis. RBTs assist in delivering behavior analysis services and practice under the direction and close supervision of the BCBA.
* Our RBT team is made up of behaviorists in training. Most of our RBTs are enrolled in graduate programs, pursuing their own BCBA certification, so you get a more qualified and dedicated team.
Administrative Support Team
Our caring and experienced administrative team are dedicated to providing a worry-free journey and a straightforward experience.
We will cover everything from dealing with your insurance providers, communication between teams and other service providers, billing, and scheduling.
Fiona B.

"They are great people ! very friendly and caring! It was a pleasure !"
Zachary B.

"very friendly and caring! It was a pleasure <3"
Masha Kaprian

"Marina and her team provided exceptional service. Her team took time to coordinate with all the child's providers to ensure optimal treatment. I especial love her evidence based approaches that other do not do, like Pivotal Response Training and Natural Environment Teaching.
Highly recommend TAIC for your child's care team."